Ozone & UV Transform Health, Life and Wellbeing
Why Ultraviolet Light Disinfection is Better than using Disinfectant Chemicals and even Chlorine!

Ultraviolet Destroys Air/Water & Surface-borne Organisms!

Ultraviolet Light Disinfection sets the New Sanitation Standards!
SANI Appointed & Approved Ultraviolet Distributor
Ultraviolet Germicidal Light Irradiation (UVGI) is a specific method of disinfection. To kill or deactivate micro-organisms, short wavelength ultraviolet light (ultraviolet C or UVC) is used.

Nucleic acids are destroyed by disrupting the DNA of organisms. This means they cannot perform vital cellular functions.

UV-C & UVGI can be utilized in a range of applications. This includes
Food, Air and Water Purification & Sterilizer systems.

»»» SANI UVGI Brochures - Read Online «««
»»» SANI UV-C UVGI Sanitizer Systems - Read Online «««


---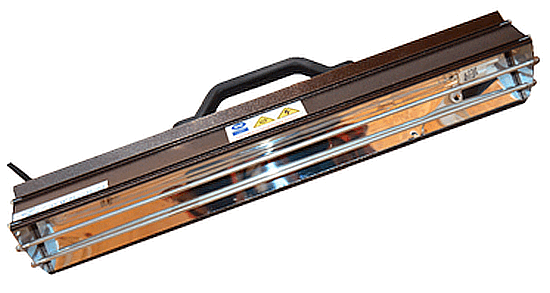 »»» SANI Handheld Ultraviolet Sterilizer Brochure - Download or Read «««


---
»»» SANI Germicidal Sterilizer Cabinet Brochure - Download or Read «««


---
11 Ways Ultraviolet Light Disinfection Can Make You Healthy!

UVGI Ultraviolet Light disinfection methods and systems are accepted practices. These have been in use since the mid-20th century primarily for Medical Sanitation and Sterile Work Facilities.

These processes are now also used to Sterilize Drinking and Wastewater. This is due to the holding facilities being enclosed and bringing about better circulation throughout. In turn, this ensures greater exposure to the Ultraviolet Light.

Utilizing prolonged exposure to a UV-C or UVGI Light Sterilizer, Air can now also be disinfected and sterilized. For your Health and Wellbeing, Ultraviolet Sterilizer Machines are now available in South Africa.

SANI UVGI Brochures can be viewed here...
SANI UV-C UVGI Sanitizer Technology from OzoneAir...

OR
Check these out!
SANI UVGI & UV-C Ultraviolet Light Sanitizer & Sterilizer Machines & Services are described on this page:


SANI UV-C Light Air-Conditioner Mold & Bacteria Removal & Purification:
SANI Medical UV (Ultra Violet) Air, Water & Surface Sanitation:
SANI UV Improves Wellness by Improving Indoor Air - Stop Employee Illness:
SANI Ultra Violet Preserves Food, Keeping it Fresh and Tasty:
Return to Top, OR
Get UV-C Product Guidance
View SANI UV, UV-C & UVGI Brochures & Info here
...
SANI UV-C UVGI Purifier Information & Data
...
»»
Contact

OzoneAir

to Order your Product
««
---